Zufallsgenerierte Akkorde per Plug-in
Der Inspiriationsautomat: Chordjam von Audiomodern
Audiomodern präsentiert eine innovative Software für alle, die beim Songwriting und beim Produzieren gerne mal einen einen kleinen Ideenschub schätzen.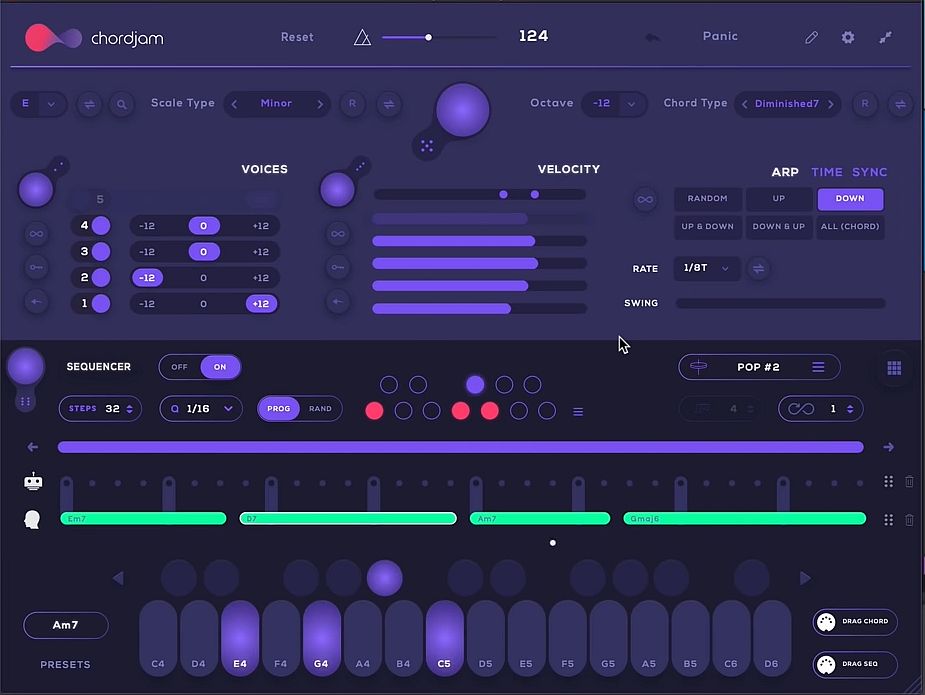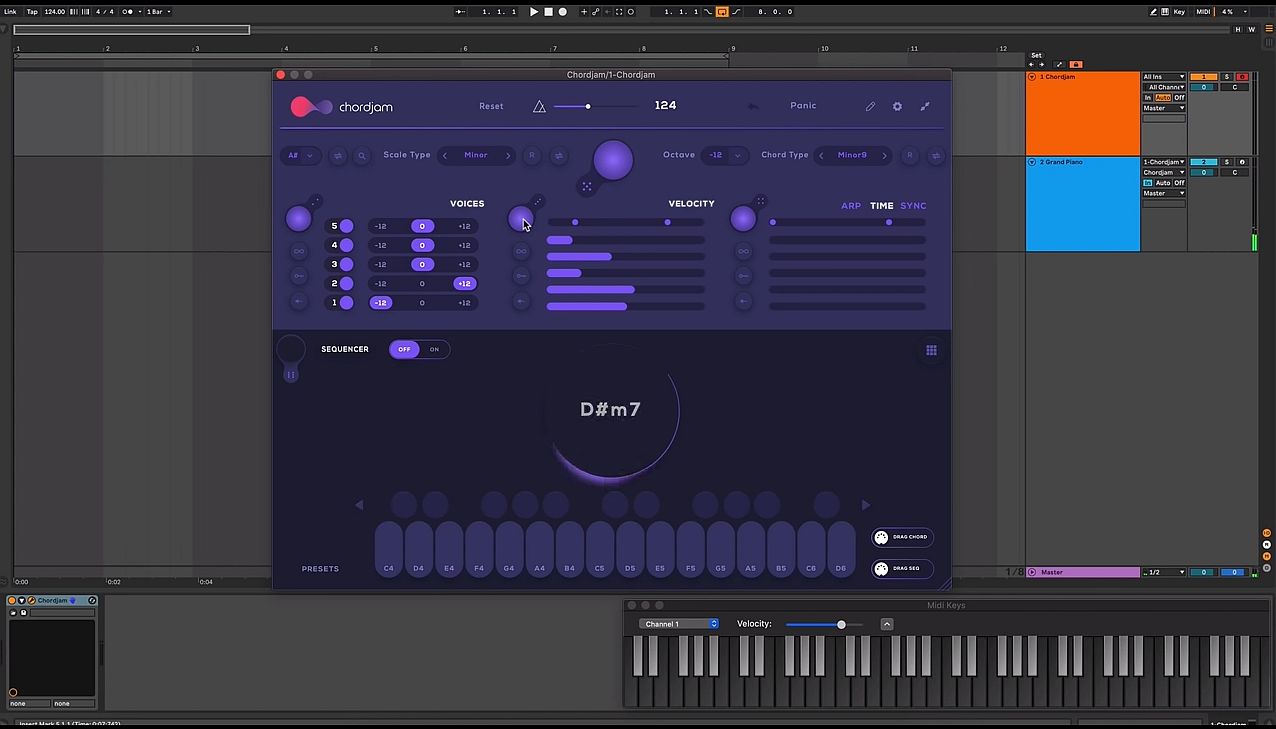 Das Plug-in steht für Windows und Mac zur Verfügung und erzeugt per Random-Generator Akkorde und Harmonieschemen. Dabei lassen sich diverse Zufallsparameter einstellen und sowie Rhythmen und Voicing-Typen anwählen.  An Bord ist ein Arpeggiator und es gibt viele Quantisierungsmöglichkeiten inkl. Shuffle-Mode.
Die Features von Chordjam :
Generate Random Chords
Trigger New Chords with Every Note Played
Unique Voicing Parameters
Intelligent Sequencer Engine
Arp Mode
Chord Progression & Pattern Presets
Generate Infinite Chord Patterns & Progressions
Everything is Synced to your Host tempo
Drag MIDI Chord and Pattern
Pads Section for Musical Performance
Quick Load preset Section
Choose Quantization settings
Shuffle & Shift Mode
Advanced Infinity Mode
Set Sequence range & Motion Settings
Set Range for Transposition, Time-Delay and Velocity
Save & Load your own patterns
Send MIDI to any Device, Software & Hardware
Advanced MIDI CC/Mapping editor
No Two Chords will Ever be the Same
Delivering limitless inspiration and musical variety
Chrdjam kostet bis zum 07.Juni 49,- €, später 69,- €.
Das könnte dich auch interessieren